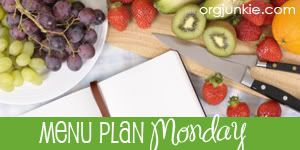 Well we made it through the first week of school! There were no tardies, no morning battles, and for the most part no night time battles either. There is actually excitement coming from Becca when school is mentioned and she's said a couple of times that she likes school. This is a vast improvement over last year when we fought every morning and were late more often than not. I'm almost scared to say how pleased I've been so far for fear of jinxing myself.
There is also a semi smooth evening routine in place although it does kind of fluctuate a bit from night to night and the timing isn't perfect on it. It's early on yet so I'm hopeful that we'll get all the kinks ironed out before too long. None of the after school stuff has started yet so we're pretty much just dealing with homework at the moment. I can tell that homework is going to be a major stressor this year on both of us. I'm trying to maintain a positive attitude though in hopes that I don't stress her out more.
This week is going to be more or less a "junk food" week as far as dinners go. I'm resisting going to the big grocery store unless I have to but I'm also trying to find things that Becca will eat without a lot of resistance.
Here is our menu plan in all it's glory. If this isn't to your taste, go see Laura at
I'm an Organizing Junkie
and I'll bet you can find some ideas from the participants there.
Monday - Nachos Supreme
Tuesday - Tuna Patties w/mac & cheese
Wednesday - Mom's Hamburger Helper
Thursday - Chicken fingers (ritz cracker breading)
Friday - Grilled cheese sandwiches
Saturday - Pizza (boxed crust, our toppings)
Sunday - Sandwiches & chips
Until next week, adieu!